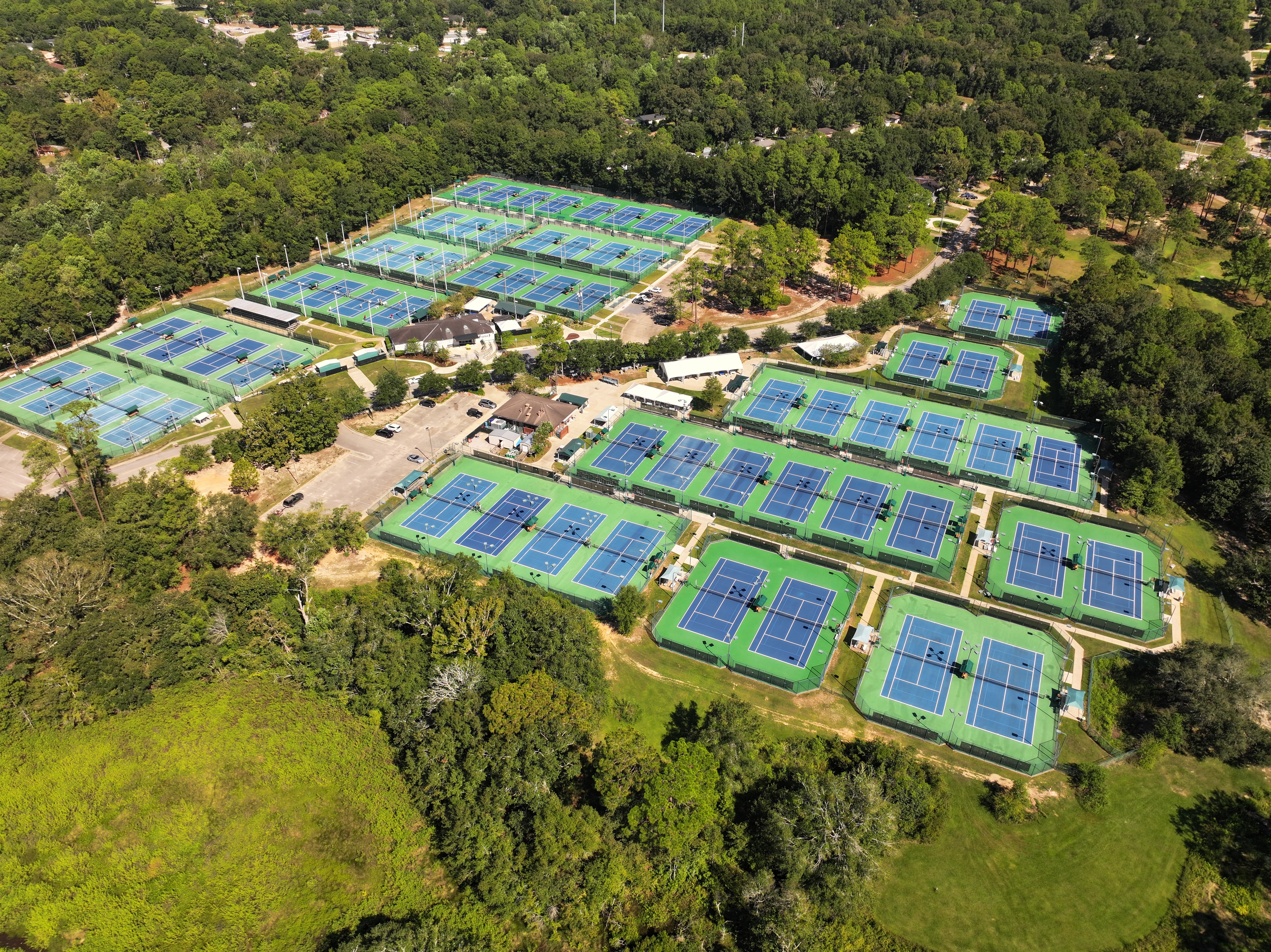 GREAT TENNIS.
ON YOUR TERMS.
The Mobile Tennis Center is one of the world's largest public tennis facilities, featuring 60 state-of-the-art lighted laykold hard courts spread across the sprawling complex. We also have a well-stocked on-site pro shop and in-house stringer.
The tennis center hosts numerous USTA adult and junior tournaments throughout the year for every level of player- from beginners to some of the top-ranked players in the world. Some of our tournaments include USTA National Jr. Hardcourt Championships, USTA Adult Southern Combo Championships, USTA Tennis on Campus and USTA Alabama Adult League Championships. We also host the NAIA collegiate championships, as well as the AHSAA State Highschool Championships.
We offer private and group tennis lessons for all ages taught by SafePlay and USPTA or PTR certified pros. We also have adult and junior clinics for all ages and levels throughout the year. Select one of the above tabs for more information.
Mobile Tennis Center Mission Statement:
"To ensure that the thousands of individuals and families that visit and play at our tennis centers during large tournaments, leagues, clinics, and lessons have the safest, most enjoyable visit possible by providing excellent management and customer service."
• Click here to view our tennis center Rules and Regulations
• Click here to view our Inclement Weather Policy
Please note that courts may not be available to the general public during large tournaments. You can view court availabilty on your Court Reserve account.